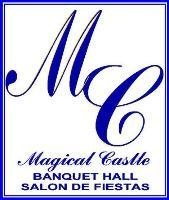 Examples of table cover colors.

We offer a variety of colors for table covers, overlays, and saches to choose from, depending on your theme or dress. Click on the next page to see some examples. You can mix and match or go a totally different way.

Ofrecemos una variedad de colores de manteles, diamantes, y listones. Dependiendo del color de su vestido o su tema. Vaya a la siguiete pagina para ver algunos ejemplos.